A moment to savor the victory of my beloved Stillers. It was a great game (despite some whining I've heard elsewhere on the blogosphere...hmmph)if you enjoy hard hitting, fast paced football. Which of course Steeler fans do. My prayers still go up for Willis McGahee (former Buffalo Bill)who got his clock cleaned on that one hit. Glad to hear that he's got considerable movement and looks to be OK. I AM a little worried about Hines Ward. We could be in a heap of trouble without him. Yes, Arizona's offense worries me. Their defense is good but not as good as what Ben and the Black and Gold "O" are used to facing. Without Hines we need someone to step up big time. The best defense against Warner and company is keeping them on the sidelines.
Good news - Anquan Boldin is adding to the distraction factor, always nice with a first time team and the Steelers will be wearing their white jerseys. We've had very good luck in white.
I am so totally over snow. Really. Permanently. But I know some of you silly people think it's lovely. Sigh. I spoil you so. Here's a couple of photos courtesy of the kid: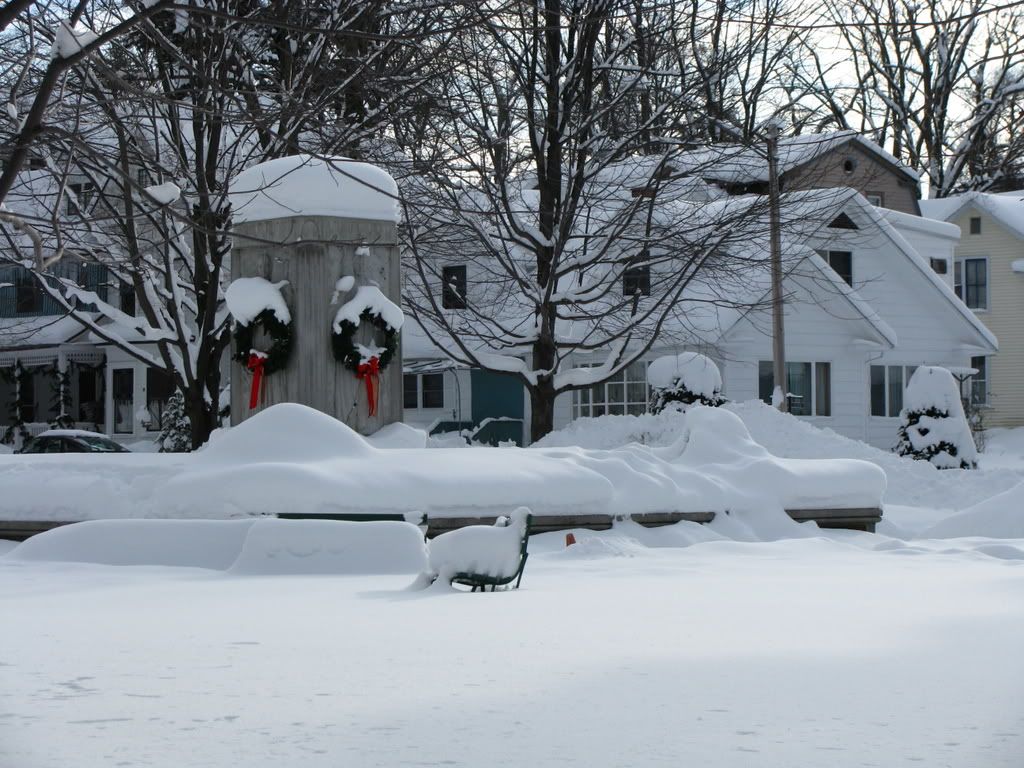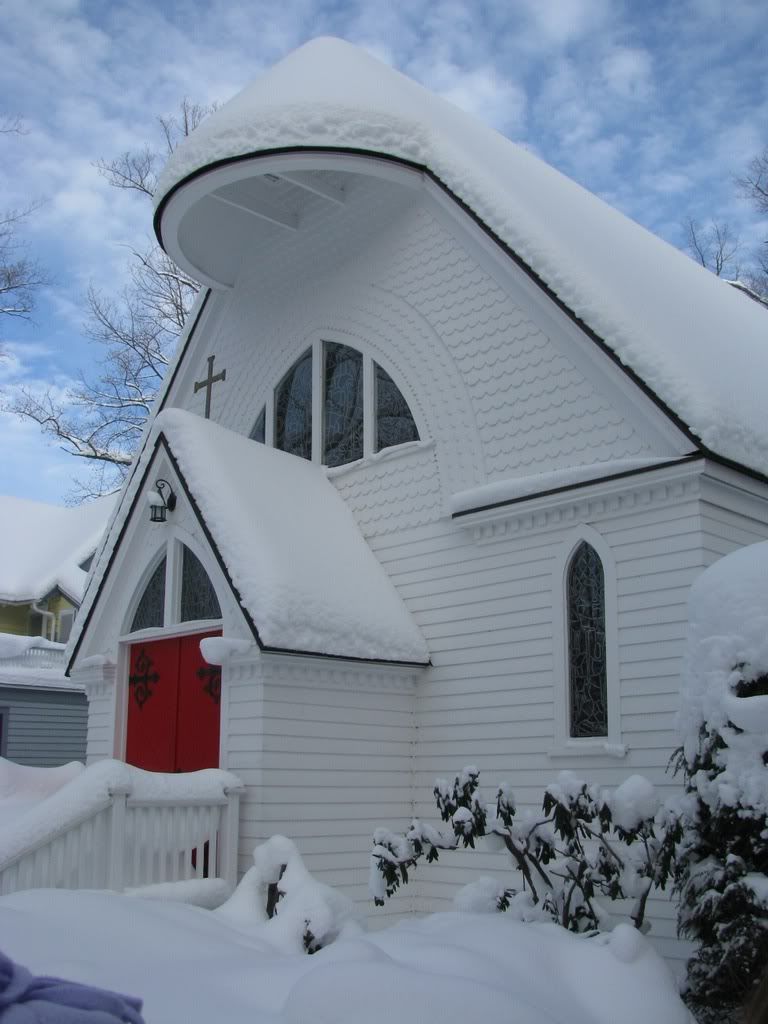 The photos are from Chautauqua Institution which is just down the road from me. They have significantly less snow because of the trees. The kid took these as we took a sleigh ride around the grounds. The church shown is Chapel of the Good Shepherd (Episcopal). It is one of only two church buildings on the grounds. The kid takes good pictures.
Peace