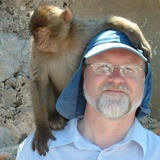 Insight
- web site for youth ministry from a long time youth minister and trainer in the U.K. named Grahame Knox.
OVERALL
- An incredible ongoing gift of ideas covering games, Bible study methods, discussion starters, prayer, Food for Thought, youth worker skills and much more. Also two free e-books to download.
WHAT'S IT ABOUT?
This is the creation of one guy drawing on many years of experience in youth ministry. Consequently this is all down to earth, usable stuff that you can put to work quickly in your ministry. The Food for Thought posts consist of quotations from a wide range of people all on some central subject. You'll find general topic discussion starters plus specific topics too (the latest one was for Easter). Since I'm always looking for new icebreakers the resources available there are really helpful. Bible study is something that a lot of us struggle with and Grahame has some great ideas there as well. The world has started to catch on to Mr. Knox, he just won the award as the "Most Inspiring Leadership Blog" award in the 2008 UK Christian Blog and Web Awards. Not bad for a guy who only started the blog in late '07! Doesn't surprise me at all. While I can't say he's as prolific a poster as some bloggers when he does post it is well worth reading. He also has the great virtue of not going on and on and on (hmmm who does that remind us of? How much time do I have left?)
RESERVATIONS
Oh there's some of the usual translating English English into American English type issues (LOL)and the whole numbers of posts issue(5 in February, 1 in March and none in April. A fan could go through Knox withdrawal!)
RECOMMENDATION
This one is worth subscribing to so that you don't miss anything. This site will always make sure you've got one more tool in your ministry tool box which is never a bad idea. Easy to read, usable content from a great web site. Make it a favorite!